Whether running for federal, state, or even local office, starting a political campaign is no small undertaking. Many people do not even know where to begin. A political campaign committee must be created, a campaign staff must be hired, and a campaign budget must be put together.
On top of that, you have to craft the right voter message and create an effective political campaign strategy to win.
The digital realm is a critical pillar for today's successful candidates. If you are a first-time candidate, you have a lot of work ahead of you.

Figure out why you are running
The question of "Why are you running for office?" often stumps candidates. Being able to articulate a compelling reason for running is important if you expect others to support you. You may be motivated by various factors, from addressing specific issues to personal connections with their communities. A general response like "I want to make a difference" is not enough. You need to establish a clear link between your identity and the positive impact you want to make.
Furthermore, outlining your post-election goals and policies are also important, as voters will want to know how their interests will be served. Take the time to create a concise elevator pitch. It should be  a short explanation bridging your story and campaign goals.
Election preparation includes the basics
Determine both your long and short term goals. You'll need to know your deadlines, such as candidate filing and other campaign reporting. You'll want to know how many votes you need. Look at the total voter turnout over the last few elections and how many people from each political party voted.  Other factors they may influence turnout is the timing of the election. Special elections and non-presidential election years tend to have a lower turnout.
What issues are you running on? Issues that are important to your constituents and community should be the primary issues you run on. Your proposals for dealing with those key issues is what you will use to develop your campaign platform. How you communicate your vision for addressing those issues will help determine your messaging.
Find out how much money you'll need to raise. Research the expenses of past election winners of the same position for to get an idea of what your own election will cost. This will be the first step to set up an overall budget of how much you'll need to spend (and raise).
One of the largest obstacles that political campaigns face is raising initial campaign funds. Your fundraising plan should incorporate a way to collect both offline and online donations. Your plans, goals and budget will determine when and how much you need to raise.
Put together your campaign team.  Determine the specific tasks that need to be accomplished and find individuals with the skills and experience to effectively handle those tasks. You'll need team members for research, planning events, fundraising and donations, marketing, and volunteer coordination.
As you put your team in place, clearly communicate your plans and goals. Clear deadlines and expectations should be set for each team member. Don't let anyone go off on their own. Everyone should provide regular updates on what they are doing and their progress. Get your people committed and put your plans to action.
Register as a candidate
To get on the ballot, you'll need to register as a candidate. The registration process and requirements differs between states. Most states have a registration deadline in order to get on the ballot.
Check with your secretary of state's or county election website for information on filing requirements. There will be certain paperwork and fees you will need to pay. If there are signatures required, you will need to figure out how you will get them in time.
Launching your campaign online – the right way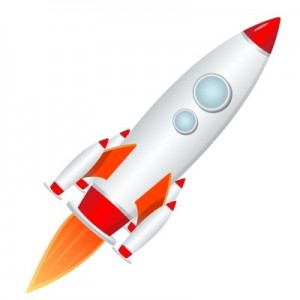 Whether you are running a congressional campaign or want to begin a local political campaign for mayor or town council, you'll want to prepare early.
Your campaign theme is the message used to communicate an integrated political message. It should be based on a clear reason why you are running, and backed up by an overall identity that shapes the overall campaign. This message should be short enough to not only tell a story, but can also be broken down for talking points that can be delivered to voters.
Your theme may be closely related to your campaign brand, which incorporates the look of your print material, signage and online presence.
As a politician, you must build a brand for yourself
Your colors and logo design reinforces your brand. Even your font selection and imagery contribute to how your campaign is perceived.
In some ways, this makes you little more than a product to be promoted.
It may sound a bit dehumanizing, but it's true. You need to market yourself shamelessly – online and offline – to improve your visibility.
All your campaign materials, from print material like brochures, flyers and signs to your online presence, must be consistent in design and color. Every blog post, tweet and Facebook update must conform with your brand identity.
This means keeping your messaging – visual, design and tone – consistent across platforms.
The most important campaign photograph is the candidate's headshot. It will be used as a recurring image in web, print, and other media. Here are the most important photos you should have ready when you start your campaign:
A Candidate Headshot
Family Photos
Informal Photos:
Candidate with Audience Engagement
Notable People and Endorsers
Local Landmarks and Locations
Taking multiple shots with varying outfits and backgrounds is recommended.
Consider hiring a professional for high-quality campaign photography. Make sure you secure usage rights and model releases for legal protection.
Once you have established your brand, don't change it. And if you have to, do it very early on. Changing up your campaign logo, colors or slogan midway through the race will only confuse voters. We've seen clients change logos halfway through a race, and it almost always causes more disruption than it's worth.
Related Reading: The Power of Branding Your Political Campaign
Building your political digital presence
Running a local political campaign is tough. No matter the position you are running for, it's a battle both offline and online. To achieve online visibility, you must take control over what people see about your online.
If you don't define yourself online, someone else will. And that will probably be your opponent.
Your digital cornerstone: Your campaign website
Your campaign website is the centerpiece of your online brand. It is the hub that ties together your print, social media, email marketing and digital advertising. A website is open by default and can be accessed by the public, anywhere. (Find out the price of a campaign website.)
You want to be able to direct people to sign up to volunteer and make donations before, during, and after your political campaign launch. To do that easily, build your campaign website and make sure it works before your launch. It doesn't have to be perfect but having your main pages together so people can find more information and make donations is a great place to start.
The most important pages you will want to develop early for your website are:
Homepage: Feature your identity and campaign goals; update as needed for developments and shifting focus.
Biography: Condense your personal  history into a concise bio that resonates with voters.
Issues: Outline your positions and differentiate from your opponent; separate into distinct pages if needed.
Endorsements: Include organizational endorsements and quotes across your site.
News: Maintain a blog-style section for announcements, news links, and event coverage.
Donation: Enable online donations and provide giving options.
Volunteer: Gather volunteer information through an online form.
Events: Display upcoming events in a list or calendar format.
In addition, keep load speed and mobile responsiveness in mind.
Donors will find it much simpler to give if you have a website that can receive donations. It's much simpler to ask someone to make a donation by clicking on a link than it is to have them fill out a check, place it in an envelope, and send it. If you can organize your fundraising efforts online, you will be able to bring in more money in a shorter amount of time.

Set up your social media.
For social media, you'll want to begin with a Facebook page. Other social platforms, like Twitter, Instagram, and Snapchat, can come later.
Tech Tip: Never use personal social media accounts for your political campaign. Facebook, in fact, does not allow for political campaigning on personal accounts.
If you began using social media early, you may already have an audience of supporters that you can communicate with. You can cross-post your content to multiple networks when possible to save time and reach more voters. Facebook, in particular, is a powerful platform to request donations and begin political advertising.
Many politicians use live streaming to interact with voters and non-voters. It's not particularly difficult, and you don't need a broadcast studio. In many cases, you can simply use your mobile phone to broadcast. These types of virtual events have become more popular through services like Facebook Live.
Cutting through the noise on social media can only be accomplished through paid advertising. You'll need a budget for online promotion to get you through Election Day.
Recommended Reading: How Much Should Your Political Campaign Budget For Digital?
Launch your campaign with style.
The exciting task of officially launching your campaign calls for careful planning. Every aspect counts, from picking the ideal location to determining the ideal day and time to meet your target demographic.
Here are some ideas for holding a campaign launch event:
Community Center Town Hall: A city council candidate hosts a town hall launch event at a local center. Key speakers discuss issues, followed by candidate speeches and Q&A.
Park Rally: A mayoral candidate organizes a park rally with music and food trucks. Candidate speeches, media interactions, volunteer sign-ups, and online donations are featured.
Virtual Launch: A state legislative candidate hosts an online event with live-streamed speeches, polls, and Q&A. Attendees engage through social media and contribute online.
Walk and Talk: A school board candidate leads a community walk, discussing education priorities. Followed by a meet-and-greet for personal interactions and campaign support.
Organize a speaker lineup that raises interest in your campaign's message. Your speech as a candidate should demonstrate both your passion and your goals. To increase your reach, you must engage with the media and directly with journalists. During the event, you'll want to encourage participation from your supporters. Make them an essential component of this special occasion.
Press releases distributed to the local media can generate interest and raise awareness. Use a combination of enthusiasm and strategic acumen when launching your campaign. The election season will get off to an impactful start as a result.
Increase your chances of winning the election.
Launch day for your online campaign is always exciting. Put together a checklist to cover all your action items. To increase the chance of everything going smoothly, you'll want to have the following in place:
Your campaign website, which should be easy to navigate and include clear calls to action,
Social media accounts, along with their graphics.
A campaign Google account for analytics, email, and more.
Broadcast email system, including signup forms on the site.
A plan to advertise, and perhaps a digital budget earmarked to make it so.
Double-check that everything works as it should.
Tech Tip: As soon as you can make your site live, do it and have others go through it. Make sure the site is working properly for when you make the big announcement.
A well-designed website and social media accounts that are active and engaging will help you establish yourself as a credible candidate. They will help you connect and share your message.
Creating and distributing content is an essential part of any online strategy. When developing a content strategy, you should do the following:
Identify your target voters: Learn the key demographics and interests of your audience. Create content that directly speaks to them.
Clearly define your message. Clearly articulate and repeat your political message over and over. In other words, always "stay on message."
Create content that engages: Go beyond text and images with your content. Use videos, infographics, press releases, and social content to keep your audience engaged.
Use a content calendar. Plan out your content in advance and schedule material for specific times, such as primary and Election days. Also, plan out how you will promote campaign events and fundraising initiatives.
Develop and use marketing channels. Social media is fine, but also consider mobile outreach and email to engage a wider audience.
Final tips
Many candidates keep their campaign websites on a 'coming soon' page right until the campaign launch day. Then they wonder why their site does not immediately show up in search results. Search engines take time to index websites. Just because your site goes live does not mean that it will be indexed right away or at all. One way to trigger search engine spiders is to link to your site from another source, such as a Facebook or Twitter account.
If you open up the site a little sooner than your announcement day, that will help get the site indexed. Besides, no one will likely be searching for it anyway. And if they do find your site, does it really matter? That's not to say that your launch announcement should not be heavily promoted. You will need that initial excitement to capitalize on your initial fundraising and outreach efforts.
Getting into politics is a big decision. Even if you are running for local government, you need to lay a proper foundation and prepare to announce your candidacy.
Recommended articles:
Opening a Political Campaign Bank Account
To succeed in politics, you'll need to raise money. Establishing a campaign bank account is one of the first steps you should take. Here are a few things you should know before you head to your financial institution.
What To Know Before You Take Donations Online
Even the most local candidate can set up an online donation page. Here are some things you need to know as you plan and begin your online fundraising strategy.
5 Tips To Mix Online Into Your First Fundraising Event
Use your social media presence to turn your fundraising event into something that increases awareness, attracts more interest – and perhaps brings in some additional money.

How Many Votes Do You Need To Win?
Half the vote plus one is the quick and dirty calculation for a local election win. Pulling together real-world numbers gets a bit trickier. Here are some ways to figure it out.
Political Candidate Training Programs
With the help of online training programs, political candidates can prepare and educate themselves on all aspects of running for office.
Sign up to our email list below for campaigning tips and strategies. Online Candidate also provides a variety of political web design and marketing services.
Image courtesy of FreeDigitalPhotos.net
«
10 Facts About Online Political Campaigning To Keep You Up at Night
Choosing the Best Political Campaign Handle
»
Tags: begin campaign, campaign tips, local campaigns, seed money