If you are planning to run for office, you should start campaigning as soon as you can. That's all. End of post.
No, not really. It's a little more complicated than that.
Much of your campaigning will happen close to Election Day, but there is much you can do to lay the groundwork for starting your political career much sooner. Planning, prioritizing, and building early support are crucial in order to take the first step towards starting a future in politics.
Start with the campaign basics
If you are a new or first-time candidate, one of the first things you'll want to do is to start a political campaign committee. You will need a committee in place in order to legally accept donations or even spend money on your campaign. Rules and requirements on establishing a committee differ somewhat from state to state.
You may not know what you need to start running for office, but your local Board of Elections is the place to go. They're the ones who will tell you what paperwork you need to create a campaign committee. This might include a Statement of Candidacy, Filing Fee, and Statement of Organization.
Once you have a campaign committee in place, along with designated treasurer, you will have to open a bank account. A bank account is an important tool for any candidate, charity or non-profit. This account is basically a separate checking account that can be used for all of your campaign and organization expenses. It will help you keep track of how much money you have and where it's going. It's also helpful because it will isolate your personal spending from your campaign spending.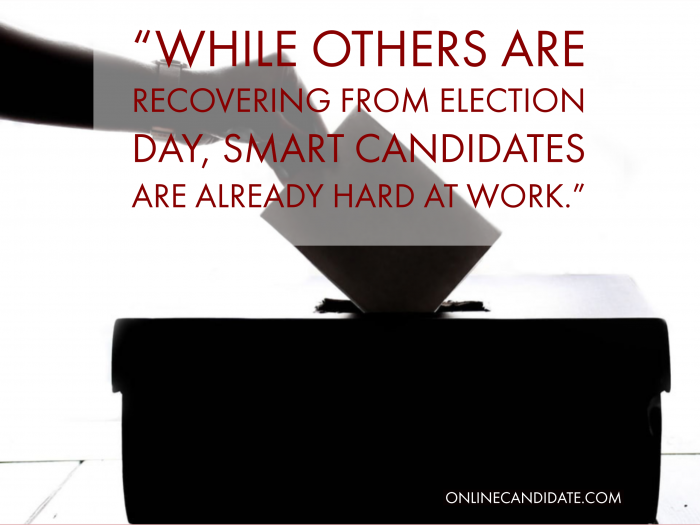 Build your online support network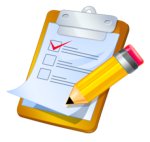 These days, technology is crucial to all aspects of political campaigns. As a candidate, you will want influence over what people see, hear and read about you online. To do that, you need an online identity and to create a personal brand for yourself. This means creating personal accounts on social networks and professional websites. Only provide information that you are comfortable sharing. Keep in mind, of course, that if you are running for public office, eventually there won't be much information about you that isn't public.
Local #political candidates need an online identity to create a personal brand. via @onlinecandidate
Click To Tweet
The value in building an online network is that you can begin slowly and grow your connections and influence with others. These connections can help  build relationships and get yourself better known. The purpose of engaging others online is to get people to know, like and trust you. The earlier you start this, the longer you have to build support.
Eventually, you'll create social media accounts and a website to promote your political campaign. You'll want to build out your online presence as early as you can.
Build even more support offline
Of course, as much as we deal with the online realm, it's the boots-on-the-ground work in the real world that wins elections.
Build relationships with supporters long before you ask them for help. http://ow.ly/JWDl30gBiyb
Click To Tweet
It's important to build relationships with potential donors and supporters before you ever ask them for money or ask them to do work. Get supporters on the ground floor of your campaign and give them the opportunity to help you shape your campaign plan.
Ultimately, you will ask these people to act on your behalf. Individuals with whom you have built relationships and have an investment in your election victory will become your most important supporters and volunteers.
Not sure about running for office? Consider 'testing the waters'
You may even want to 'test the waters' before deciding to campaign for office". As a potential candidate, particularly for Federal office, may want to conduct polling or travel your district or state to see if there is enough potential voter support for your candidacy.
Some candidates are even using crowdfunding before they make the decision to run. That way they can secure seed money donations before they start campaigning.
While others are recovering from #ElectionDay, smart candidates are already hard at work. via @onlinecandidate
Click To Tweet
Smart campaign managers and candidates are already looking ahead to the next election even before the current one is over. While others are still recovering from Election Day, the next cycle has already begun – and forward-thinking candidates are already hard at work.
In conclusion
Some people may feel that they are too young or not sufficiently prepared to be a political candidate. Others wait until they have achieved more in life. Either way, the best time to start campaigning is an open-ended question with no easy answer.
Learn online campaigning strategies, including social media, SEO, fundraising and online advertising at OnlineCandidateResources.com.
«
Tracking Your Political Advertising Campaigns
What's It Take To Start An Online Political Campaign?
»
Tags: campaign tips, general campaign tips, online reputation, political social networking