One of the largest obstacles that political campaigns face is raising initial funds for the race. It's hard to start a campaign without money, but it's also hard to raise money without spending some. Mailers cost money. Holding in-person events or rallies require some up-front costs. Many local candidates simply don't have a lot of funds to put up themselves.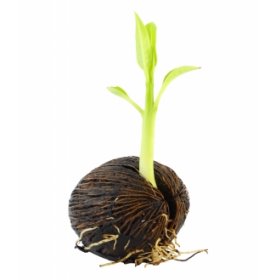 If you have rich relatives or friends who are willing to help you launch, that's great. For those who have it a little tougher, the web offers many opportunities for raising seed money donations for political candidates and non-profit organizations.
The two elements to raising seed money donations
As more money is spent on politics, even local elections are becoming increasingly expensive. Even a great candidate running on a strong platform is not enough.
To raise money, you need both exposure and a mechanism. The mechanism is the way through which you process donations online, which would be your campaign bank account. Some of our clients use PayPal, but there are many other services specific to political needs. Some of these services incorporate social sharing, e-ticket sales for events and other viral tools. Because these fundraising services are politically-oriented, they are designed to help with reporting requirements.
But who is going to give you money if they don't know about you or your campaign? That's where exposure is needed.  If you are able to get startup funds before you officially announce your campaign, it will give you a leg up right from the start.
Even if you are unable to take or spend money early, you can still do things to create anticipation. That way, by time you make the announcement, you'll have a large number of initial donors ready to help.
How to reach out to potential donors
Social media is a great way to build a following online and get your message out early. Experts recommend starting an online presence as early as possible to build a network of friends and supporters. Facebook and Twitter are the two largest social media networks that candidates can use early on to build a following. This can be done on a personal level, long before
A  website lends credibility and creates a hub for your online campaigning. Many people will not donate through a Facebook post or a Twitter link (though more do so today than a few years back). A campaign website provides a fixed place where voters and donors can visit for updates, news and information. It is the place to send donors from outside locations so they can learn more about the campaign and donate.
During time you should also be building your email list. The sooner one is started, the more time you have to build subscribers that you can reach out to repeatedly throughout the campaign. Your own email list will always be more valuable than rented lists. State and congressional candidate treat their lists like gold – and so should you.
Having a good online presence, even a small one to start, tells donors that you are serious about running for office and serious about winning the election.
Make a compelling case why they should support you, and you should be well on your way to taking that seed money and growing it into something much, much larger!
Online Candidate's campaign website packages are affordable for any campaign. We also offer a variety of popular political ebooks, including our own guide, Running for Office as an Online Candidate.
Related:
How Candidates Raise Money For Local Campaigns
Download the free Online Fundraising Guide
«
Our 2020 Election Year Review
A Sample of Our Best Political Website Designs
»
Tags: bank account, begin campaign, seed money