Here's a tip for creating social media handles for your political campaign: Pick a single name that's going to last for both your campaign website and social media profiles.
One frequent question we get when someone is starting a campaign whether you should include the name of the office you are seeking in your website and social profiles.
In our opinion, you should avoid using an office name in your website domain name and social media handles. It's better to use just your name and/or include a more generic "vote for" or "elect" in the handle.
For your political campaign, pick a handle that's going to last. For your website and social media profiles, choose a single name for consistency. #socialmedia #politicaltips
Click To Tweet
Here's why. If you're going to be in politics for a long time, chances are the position you're looking for will change in the future. If that happens, some of the work done to build your online presence will go to waste.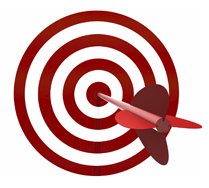 For example, on a candidate Facebook page, after you have secured a certain number of "likes," you can change your page address to a unique username. However, once you choose a name, you cannot change it in the future. So if your Facebook page is facebook.com/smithforsupervisor, your followers could be lost if you run for a different office and start a new page under a different page name. It can be tough to get your old followers to like and follow a new page.
The same goes for a campaign's Twitter account. Choose your username carefully. At some point, it will look silly if your social media handle is @smithformayor when you are running for state representative. It may be tough to set up a new account and rebuild your following.
Even if you manage to change your page names or accounts, there may be many links from other sites pointing to the old locations. Broken links don't help anyone.
Tips for choosing a good campaign social media handle:
Keep it simple, short, and easy to remember
Use your real name or ballot name
Avoid using numbers or special characters
Make the name consistent across all platforms, if possible
Before you commit to a handle and create any accounts, check and make sure they are available on all the platforms you plan to use. This can save you the hassle of using different or variant names on different services.
For your campaign site, we recommend that you register your name or include a variant with "Vote" or "Elect" as the domain name. That way, if you later want to run for a different office, switching the political website will be easier. All the old links and traffic will remain, making it easier to restart your online campaign.
When starting a run for political office, choose your online names carefully. And be prepared to keep them for a while!
Online Candidate websites include an easy-to-use interface, tools, and design options to make building your online presence as pain-free as possible. Get started in minutes! Check out our website packages.
«
What To Know About Starting A Political Campaign
Tips for Writing Your Political Candidate Biography
»
Tags: facebook, social media, twitter