A well-written online press release is an essential publicity tool for political campaigning. Think of a press release as a concise, news-driven narrative about your campaign, specifically crafted for distribution to media contacts. In this article, we cover when to write a press release, the best practices in writing one, and how to promote your release when it's ready.
Examples of newsworthy press releases:
Entry into a political race: Announces a candidate's decision to run, marking their official entry into the election race.
Political campaign launch: A press release that kicks off the campaign, highlighting its key themes and objectives.
Upcoming event or fundraiser: Promotes an event, driving attendance and fundraising efforts.
Candidate position statement: Clarifies the candidate's stance on specific issues or policies.
 Key endorsements: Publicizes support from influential figures or organizations to boost credibility.
News related to the campaign: Shares significant developments or milestones within the campaign.
Reaction to a recent event: Provides the candidate's perspective or response to current events or issues.
Reaction to an opponent's comment or action: Addresses and counters statements or actions by political rivals.
A public apology: Addresses mistakes or controversies, aiming to restore public trust.
Post-election announcement: Delivers a victory speech or concession, outlining next steps post-election.
Crisis management: This release responds to emergencies or scandals, aiming to manage and mitigate negative impacts.
Press releases are also an important part of any online press kit and a key part of any political campaign's playbook. When done right, a press release grabs the media's attention and helps shape the story they tell about the candidate. This is important because it's not just about getting coverage, but steering the conversation. The right press release can sway public opinion, making people see the candidate in a positive light.
It's all about controlling the narrative and making sure the candidate's key messages hit home with voters.
Time your releases for maximum effect
Entry into the race: The timing of this important announcement will vary based on the position sought, the campaign, and the opposition. Announcing too early will have less impact than when it is closer to the election season. Once you've announced your entry into the race, you've basically 'thrown your hat in the ring' and will be fair game for whatever comes along in the campaign. Just be sure you are ready before you make that big announcement.
Website announcement: Simultaneously announcing your candidacy and your campaign's website is ideal, but only do this if you have a working website.
Position statements: Address issues as they arise with strong position statements. This lets the voting public know where you stand. They also provide a good reference for your campaign staff, keeping everyone on the same page.
Endorsements: When possible, coordinate the endorsement press release with the endorser so that they are released together for maximum impact.
Campaign event: The timing of this can be variable. Your supporters will typically know about the event before it is made public. If it is an event that requires reservations, be sure to promote it early. If it is an open event or fundraiser, you may want to do several releases, with the final one just before the event.
Post-fundraiser event: Send this press release as soon as possible. Use this opportunity to promote the host or special guest. It's a great way to re-emphasize your campaign endorsements.
Additional situations requiring public comment
Reaction to an opponent's comment or action: In the heat of a campaign, swift responses are crucial. Don't delay in making a statement if necessary.

Political apology: Sometimes things go wrong on the campaign, sometimes terribly so. If a candidate makes a gaffe that requires a public apology, the best way to handle this is through a release that succinctly states the candidate's or campaign's position and apologizes as needed. Do these as soon as possible and move forward.
Post-election press release: Win or lose, take time to thank your supporters publicly soon after the election results are finalized. Personalized letters should be sent to individuals as well. This should be done soon after the election results are finalized, but not so soon that it appears that the thank-you were pre-written.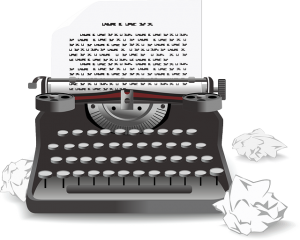 How to write a political press release
First, make sure you actually have a newsworthy story. Each campaign press release should focus on a single story or issue.
Now, let's ensure your press release not only informs but stands out. Here are some key elements to include:
Step 1: Clear Headline and Subheadline: Your title should be catchy and engaging while encapsulating your campaign's essence. Incorporate relevant keywords, such as the district or office you're running for, to optimize search engine visibility.
Step 2: Summary in the First Paragraph: Begin with a succinct overview of your story, emphasizing its newsworthiness. Consider starting with a compelling fact related to your campaign. Keep sentences and paragraphs concise for easy readability.
Step 3: Detailed Body: Dive into the main body, providing comprehensive information about your campaign, candidate, or key issues. Support your statements with credible research or statistics. Maintain a focused and businesslike tone, utilizing the active voice. Including quotes from the candidate or other relevant individuals can enhance credibility and reader engagement.
Use the Third Person: Always write your press releases in the third person to maintain professionalism and objectivity.
Step 4: Conclusion and Contact Information: Summarize the main points and direct readers on where to find additional information. Include a clear call to action, guiding readers on their next steps. Include contact details, such as a name, email address, website link, and phone numbers. Mention the elected position you are running for to facilitate follow-ups from journalists or interested parties.
Step 5: Conciseness is Key: Keep your press release concise, with a maximum of around 300 words. Proofread meticulously to avoid errors. Timing is critical, so plan your releases strategically to allow for proper editing and publication by the media. Consider your distribution strategy to ensure maximum reach and impact.
Additional writing tips:
Use Subheadings for Improved Organization: To enhance readability and organization, consider adding subheadings within your press release.
Engagement Through Real-World Examples: To make the content more engaging, incorporate real-world examples or case studies where relevant.
Citations for Credibility: When discussing statistics or research, provide citations or references to bolster the credibility of your information.
Conclusion: End your article with a brief summary of key takeaways, reinforcing the importance of effective political press releases.
Avoid the temptation to 'editorialize' your release with unsourced facts or opinions. Write your release in an unbiased manner that is factual and accurate. Editors may remove fluff and hype, or they may disregard your release altogether.
What should you do with your release after it's written?
Writing a campaign release is one thing. Getting it out to the masses is another. To boost your press release's visibility, consider implementing the following additional steps:
Post your release to your website: Dedicate a section on your website for news and updates, where you can publish your press releases.
Share it on social media: Leverage your social media accounts to share a link to your press release on your website. Encourage your followers to share it as well, expanding its reach.
Submit to newspapers and local media outlets: Customize your press release to fit the editorial standards for local newspaper submission. Make it as easy as possible for editors to consider your release by ensuring it's well-written and ready for publishing.
Share with public relations syndication services. There are a number of paid online press release distribution services, like EIN Presswire and Ciscion PRWeb. Local races usually do not need the wide syndication that some services offer. And don't assume that your story will be picked up by a major news outlet, either. It probably won't.
When dealing with media outlets, try to develop a relationship with reporters and editors. Part of your media strategy should be to help reporters cover your campaign. You can't tell them what to write, but you can help them with the facts and information. Being easily available for an interview or comment can also help a candidate get more exposure.

Most campaign releases do not need to be released to a nationwide audience. If you are interested in wider distribution, consider using paid PR services. For a fee, these services distribute your release to top-tier media outlets, such as CBS, NBC, national newspapers, Google News, and Bing News. You can also include additional images, videos, and other profile-related content.
Finally, a good political news release requires accuracy. Interesting headlines and well-organized content are essential. Timely replies and strategic dissemination boost impact. Mastering these basics will help your campaign exposure and help spread your message.
Don't recreate the wheel. Create professional, powerful press releases with our Political Campaign Letter Templates.  It includes easy-to-use letter and press release templates that you can use right away in your campaign correspondence.

«
Gear Up for November – Time to Kickstart Your Campaign!
How Much Money Do You Need to Run a Political Campaign?
»
Tags: campaign promotion, campaign writing, general campaign tips, press releases