A well-written online press release in an excellent way for political campaigns to build publicity. Think of a press release as a short, newsworthy article about your campaign or candidate that is distributed to relevant media contacts.
Press releases that are optimized for search engines can help improve website rankings. They are also an important part of any online press kit.
Before you write a campaign press release, make sure you actually have a newsworthy story. Each release should focus on a single story or issue. The goal is to inform and obtain coverage for the candidate.
Example press releases include:
Entry into a political race
Political campaign launch
Upcoming event or fundraiser
Candidate position statement
News related to the campaign
Reaction to a recent event
Reaction to an opponent's comment or action
A public apology
Post-election announcement
Time your releases for maximum effect
Entry into the race: The timing of this most important press release will vary based on the position sought, the campaign, and the competition. Announcing too early will have less impact than when it is closer to the election season. When you've announced your entry into the race, you've basically 'thrown your hat in the ring' and will be fair game for whatever comes along in the campaign. Just be sure you are ready before you make that big announcement.
Website announcement: This can be made at the same time your campaign is announced, but only if you actually have a working website.
Position statements: Address issues as they arise with strong position statements. This lets the voting public know where you stand. They also provide a good reference for your campaign staff, keeping everyone on the same page.
Endorsements: If possible, coordinate the endorsement press release with the endorser so that they are released together for maximum impact.
Campaign event: The timing on this can be variable. Your supporters will typically know about the event before it is made public. If it is an event that requires reservations, be sure to promote it early. If it is an open event or fundraiser, you may want to do several releases, with the final one just before the event.
Post fundraiser event: Send this press release as soon as possible. Use this opportunity to promote the host or special guest. It's a great way to re-emphasize your campaign endorsements.
Other reasons to make public comment
Reaction to an opponent's comment or action: If you have one, don't wait to make a statement.

Political apology: Sometimes things go wrong on the campaign, sometimes terribly so. If a candidate makes a gaffe that requires a public apology, the best way to handle this is through a release that succinctly states the candidate's or campaign's position and apologizes to the offended party. Do these as soon as possible, get it over with, and move forward.
Post election: Win or lose, at the end of the election, take time to thank your supporters publicly. Personalized letters should be sent to individuals, as well. This should be done soon after the election results are finalized, but not so soon that it appears that the thank-you was written ahead of time.
Tips for writing an effective political press release
Your press release should have a catchy title and subheadline of about ten words or less.
The title should be precise and interesting. Be sure to add relevant keyword phrases, such as the district or the office you are running for, into your title and subheadline. Human interest is what will get your release noticed by readers and journalists.
The first paragraph should sum up the release's content. 
Summarize your release at the start before delving into the meat of the story. You may want to start with an attention-grabbing fact related to the subject of your press release. Keep your sentences and paragraphs short. Again, try to include relevant keyword phrases in your text, while still maintaining a natural, readable text flow.
Go into more detail throughout the main body of the release.
Expand on the initial opening paragraph. Include research or statistics from credible sources. Keep the tone businesslike and write in the active voice. Include insightful quotes from the candidate or other people involved in the story. Don't include personal or unrelated details, or your press release will likely end up ignored.
Your closing paragraph should repeat the main point of the release.
Conclude by directing the reader where to go for more information. Include a contact name, email address, website link, and phone contact numbers. Include a quick summary of what elected position you are running for. Provide contact information for reporters or others who may want to follow up.
Keep your press releases to a maximum of 300 words, and be sure to proofread them before submission. Make sure you time your releases properly so they can be properly edited and published by the media. You can archive your releases in your online press kit.
Avoid the temptation to 'editorialize' your release with unsourced facts or opinions. Write your release in an unbiased manner that is factual and accurate. Editors may remove fluff and hype, or they may disregard your release altogether.
What should you do with your release after you've written it?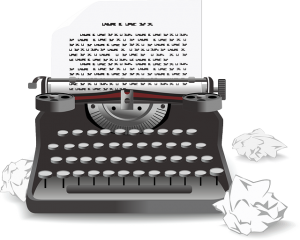 Writing a campaign release is one thing. Getting it out to the masses in another. For more exposure, share your press release through the following channels.
Post to your website. You probably have a section of your site dedicated to news and updates. That's exactly where you can post your release.
Share on social media. Share a link to the release on your website through your social media accounts. Encourage your followers to share.
Submit to local newspapers. If you can make life easier for an editor, you're more likely to get the coverage you desire. You may need to edit your release to make it fit the publication's editorial standards. The more editing your submission needs, the more likely it will be skipped over entirely. So make sure your release is written to be as ready for publication as possible.
Share with public relations syndication services. There are a number of online paid PR syndication services. Local races do not need the wide syndication that some services offer. One of the most useful benefits of syndicating a press release is the link back that it provides to your website. You probably won't get many human visits, but these links are picked up by search engines and can help improve your rankings.  We use onlineprnews.com because it has a free option and provides a link back to your site.

When dealing with local media outlets, try to develop a relationship with reporters and editors. Part of your media strategy should be to help reporters cover your campaign. You can't tell them what to write, but you can help them with the facts and information. Being easily available for an interview or comment can also help a candidate get more exposure.

Most campaign releases do not need to be released to a nationwide audience. If you are interested in wider distribution, use paid PR services. For a fee, these services distribute your release to top-tier media outlets, such as CBS, NBC, national newspapers, Google News, and Bing News. You can also include additional images, videos, and other profile-related content.
Don't recreate the wheel. Create professional, powerful political press releases with our Political Campaign Letter Templates.  This includes easy-to-use letter and press release templates that you can use right away in your campaign correspondence.
More Resources:
When To Start Your Political Campaign Website
5 Critical Pieces of Text Needed in a Campaign Website
»
Tags: campaign promotion, campaign writing, general campaign tips, press releases