Politics – and especially local politics – can be vicious, especially on the web. And if you are a candidate, watch out! You will certainly face some sort of abuse online. It may be in posts, comments, or even through memes and imagery.
Nasty things are posted on social media. Anonymous posts can be the worst. The temptation exists to do something about it.
In this post, we discuss how to handle online trolls and other assorted vermin.
Listen to this post here:
Most negative posts don't really influence anyone and generally make the person making the nasty post look … well, nasty. In most cases, negative posts and comments likely have a small audience. They likely influence you more than anyone else.
When dealing with cyberbullies, it is best to not engage with them.
Sure, the posts or comments may contain blatant lies, phony allegations, and so on. But it's important to handle these matters delicately, or else the situation can quickly spin out of control.
In most cases, simply ignore the posts. If a response is absolutely necessary, it's best let someone outside of your campaign or organization respond. Whatever you do, don't create new "personas" to support your positions on social media, in forums or on message boards. You'll likely be caught – and that tends to make the situation worse!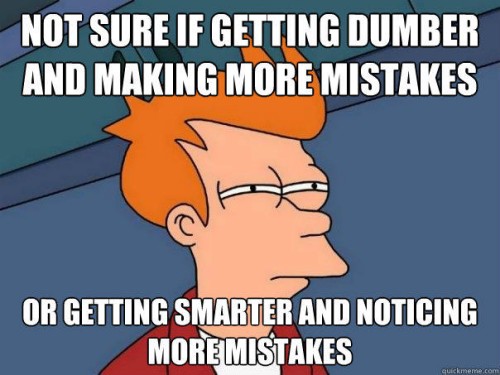 Sometimes the criticism is justified
Perhaps while you posted from your mobile device, you made a misspelling or the autocorrect feature fouled up an important word. Hey, it happens to everyone.
You may get called out on a mistake like this. Someone may blow your blunder out of proportion and make a big deal about it. Hyperbole often runs rampant online.
So, how should you deal with it?
Just apologize and move on. You can correct a Facebook post, but for Twitter, you'll need to either remove the original tweet or just add a comment explaining the problem. However, it's probably better to delete and repost the proper message.
When posting, make sure you check your spelling and grammar. You may want to have someone else look at what you are posting before you hit the submit button.
Responding to negative posts about your political campaign
If you are the person on the receiving end of criticism, it can be hard to figure out how to respond. Sometimes you'll feel that you cannot respond in a way that is acceptable to everyone or actually address the issues raised.
Here are a few tips when responding to negative feedback about your campaign:
Take your time. You may want to lash out, but it's all too easy to make things worse if you reply while you are angry.
Kill them with kindness. It's a lot easier to thank someone for their contribution than to try to debate them. Most online trolls post and move on. They probably won't even see your reply.
Use humor. You may be able to disarm a troll with a witty reply. One tip is to acknowledge the criticism, apologize for it, and make light of the situation.
Encourage supporters to be positive and leave positive comments. To help to combat cyber-bullying and other forms of social media harassment, try to foster a supportive community that will actively engage with others by commenting on the campaign's goals. Having people speak enthusiastically for your campaign can help it grow and develop without any negativity.
Hide the offensive content and note your own online policy against such material.
As a last resort, you can report the offender. Do this as a last resort if the poster's material is especially bad. If a user breaks the terms of use of a social media service, they can be penalized. Don't count on that happening, though.
Should politicians block people on social media?
You may be tempted to block people, but you should avoid doing this. Generally, public officials should not block people unless someone is clearly abusive or engaging in hate speech. A better tactic, as mentioned above, is to hide offensive comments while noting your online policy against such material.
In 2017, the Knight First Amendment Institute filed a lawsuit on behalf of several people who were blocked from former President Donald Trump's Twitter account. The United States District Court for the Southern District of New York and the United States Court of Appeals for the Second Circuit both ruled that Trump could not block users, arguing that his Twitter account constituted a "public forum" under the First Amendment.
However, in January, 2021, Twitter removed Trump's account from its platform. Without account access, Trump cannot block or unblock users. This fact may make the argument in Trump v. Knight First Amendment Institute moot as the case heads for review with the Supreme Court. As of this writing, the petition for review is still open.
In conclusion
Social media moves fast. It's here, it's gone, it's usually forgotten. It if becomes an issue where the topic appears when someone searches for you on google, that's a different problem.
While it's practically impossible to make negative material disappear from online searches, positive web content (such as further social media posts, campaign website updates or online press releases) can be created to help push down negative publicity, making it less visible to searchers.
Running for office is difficult and requires a strong sense of perseverance. If you want to be a politician, you will often be attacked – from all sides. You'll need to work hard and take criticism with a thick skin if you really want the job.
Want more tips for running an online campaign? Running for Office as an Online Candidate is our packed with tips and online strategies for campaigns and candidates.
«
So You Want To Run For Judge? Here's How To Get Started
A List of Our Best City Council Campaign Slogans
»
Tags: campaign promotion, general campaign tips