If you've ever run for local office, then you know that the stakes are high, no matter the position. And the competition can be as tough as any state or federal race.
Planning out a timeline for your political campaign is an important step in winning. Knowing when to do things and what needs to be done helps make the most of your limited time, money, and resources.
Stay on track and avoid becoming overwhelmed by creating a campaign calendar that includes specific goals and milestones  that reflect your campaign strategies.
Below is an example timeline for a local office race, such as city council. Use this schedule as a guideline for planning out your own political calendar. Customize the template below to your specific needs.
If you're running for a state representative or federal office, you'll want to start the campaigning process at least 18 months before the election.
A sample political campaign timeline
6-9 months before the election:
Research potential elected positions, and decide whether to run.
Research and identify key campaign issues and develop policy positions.
Develop an issue platform and begin building a campaign team.
Establish a campaign account and begin ongoing fundraising efforts.
File paperwork to become a candidate and make your announcement.
Start attending local community events and meetings. Start or continue building relationships with community leaders.
Conduct a voter analysis and identify the key demographics of your constituency.
5-6 months before the election:
Conduct a competitor analysis to understand other candidates running for the same elected position.
Develop and launch a campaign website, social media pages, and other marketing materials.
Establish a volunteer network and create a phone banking and canvassing plan.
Set fundraising goals and develop a donor outreach strategy.
Conduct focus groups or surveys to gather insights from potential voters.
If you are not doing so already, start attending and speaking at local events. This can include local town halls and community meetings.
3-4 months before the election:
Continue fundraising efforts, with a focus on small, local donations.
Plan out and get started with your door-to-door canvassing efforts.
Attend candidate forums and debates.
Develop a media relations strategy to proactively engage with local media outlets.
Identify and reach out to potential endorsements from influential individuals or organizations.
2 months before the election:
Plan and hold events to build momentum.
Continue door-to-door canvassing, calls, and phone banking efforts.
Develop a poll monitoring plan for election day.
30 days before Election Day:
Finalize your messaging and materials for your last mailings.
Launch social media and online advertising ads to target key voter demographics.
Conduct a volunteer recruitment drive to increase coverage for canvassing and phone banking.
Schedule and participate in candidate forums and debates.
Coordinate and execute a targeted direct mail campaign to reach specific voter segments.
Engage with local unions, community organizations, and interest groups to secure endorsements.
21 days before Election Day:
Begin early voting outreach and encourage supporters to vote early. (Depending on early voting dates.)
Plan some larger public events, such as a rallies, to build momentum and visibility.
Implement a digital advertising campaign to increase online visibility and target undecided voters.
Launch a direct mail campaign to targeted voters.
14 days Before Election Day:
Ramp up door-to-door canvassing efforts, targeting undecided and independent voters.
Host a final meet-and-greet event for supporters. Try to raise money for a final advertising push.
Conduct phone banking to encourage early voting and identify potential supporters.
Plan and execute a radio and/or TV advertising campaign to reach a broader audience.
Conduct a series of candidate interviews with local media outlets to amplify campaign messaging.
7 days before Election Day:
Ramp up get-out-the-vote canvassing and phone banking. Target registered voters who have not yet voted.
Host a final public event, such as a town hall or meet-the-candidate event.
Organize a "Get Out the Vote" rally to energize supporters and encourage voter turnout.
Send out final email and text message reminders to supporters and potential voters.
Establish a voter hotline or helpline to address any issues or concerns on Election Day.
Election Day:
Ensure all get-out-the-vote and poll monitoring efforts are in full force.
Deploy volunteers to monitor polling places and report any irregularities or voter suppression.
Watch the election results as they come in.
Election Night and Post-election:
Monitor the certification of election results by local authorities.
Thank your volunteers and supporters for their efforts.
Make concession or victory speech.
Develop a post-election communication plan to stay connected with supporters and maintain momentum.
1 Week After Election Day:
Engage with the community and establish relationships with newly-elected officials, if applicable.
Identify and engage with key stakeholders to help achieve your policy goals, if applicable.
Host a post-election event to thank supporters in person.
Conduct a post-election analysis to evaluate the campaign's strengths and areas for improvement.
Begin the process of building coalitions and alliances with other elected officials for future policy goals.
2-4 Weeks After Election Day:
Continue outreach efforts to newly-elected officials or continue to engage with the community to continue building relationships.
Finalize any legal challenges or other post-election activities.
Review and reconcile all financial records.
Cancel any ongoing services or expenses.
Evaluate the effectiveness of the campaign and identify areas for improvement.
Create a comprehensive campaign report to document lessons learned and share with the campaign team.
Consider your next steps, such as maintaining your volunteer network and continuing your fundraising efforts for any future campaigns.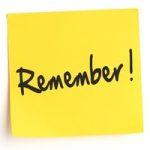 As you start to put together your calendar, check with your local board of elections. They can provide you with additional important dates to know, such as:
Candidate Filing Deadline: The deadline for candidates to submit their application and required paperwork to appear on the ballot.
Primary Election Day: When political parties select their candidate or candidates to run in the general election.
Voter Registration Deadline: Use this time to increase registered voters before the election. Make sure your supporters know the cutoff time.
Early Voting Period: Be sure to tell supporters when they can cast their ballot in person before the official election day.
Deadline for Absentee Voting: This is the last day that voters can either request or submit an absentee ballot.
Deadline for Submitting Absentee Ballots: You'll want to remind voters when they must submit their completed absentee ballot.
Campaign Finance Reporting Deadlines: You'll need to know when to submit reports on contributions and expenses.
Don't forget Candidate Debates or Forums: These events may be planned by outside parties. They provide an opportunity to communicate a candidates' positions and directly engage with voters.
As you start your timeline of the political campaign process, it's important to know when these important events occur so you can incorporate them into your overall strategy.
You can expect all sorts complications in the months and weeks leading up to the election. Plan to be flexible, and keep your team up to date on what's happening next.
Frequently Asked Questions
Q: How far in advance should I start planning my campaign calendar?
A: It's best to start planning your campaign calendar at least 6-9 months before the election. This allows you ample time to research, strategize, and lay out a comprehensive timeline that aligns with your campaign goals.
Q: How do I prioritize and allocate time for different campaign activities in the calendar?
A: Prioritizing and allocating time for campaign activities depends on their significance and impact on your overall strategy. Focus on activities that directly contribute to voter outreach, fundraising, and messaging. Allocate time based on their relative importance and consider any dependencies or deadlines involved.
Q: What factors should I consider when determining the duration of each phase in the campaign timeline?
A: When determining the duration of each phase, consider factors such as the intensity of voter engagement needed, fundraising goals, the timeline for early voting, and the overall length of the campaign cycle. Giving yourself enough time for effective voter outreach and fundraising efforts while also allowing for adjustments and unforeseen circumstances.
Q: How can I effectively balance fundraising efforts with other campaign activities in the calendar?
A: Balancing fundraising efforts with other campaign activities requires careful planning and integration. Allocate specific time slots for donor outreach and fundraising events in your calendar. Additionally, consider leveraging key campaign events to maximize fundraising opportunities and incorporate fundraising goals into your overall campaign strategy. Remember, maintaining a healthy balance ensures the financial resources necessary to support your campaign activities.
Q: How do I adjust and adapt the campaign calendar in response to unforeseen events or changing circumstances?
A: Flexibility is key when it comes to adjusting your campaign calendar! Unexpected events and changing circumstances are part of the campaign journey. To adapt, start by assessing the impact of the new situation on your existing timeline. Determine whether any tasks or events need to be rescheduled, shifted, or even added to address the evolving landscape.
Remember to stay agile and prioritize based on urgency and importance. Communicate changes to your team promptly, ensuring everyone is on the same page. Keep an eye on your goals and be creative in finding alternative ways to reach them if necessary. Adapting your campaign calendar allows you to navigate unexpected twists and turns while staying focused on your ultimate objective – winning the election!
Start your digital presence with Online Candidate. We offer a range of services, from our $29/Month Option to our Enhanced Website Package where we handle the full design and site setup.
Related:
Campaign download worksheets and spreadsheets (OnlineCandidateResources.com)
«
Will Your Social Media Past Hurt Your Political Future?
What Simple Question Can Increase Voter Turnout?
»
Tags: begin campaign, checkllists, local campaigns