Most political campaigns today research and segment voters for specific messaging. It's called micro targeting, and the methods can be applied even to the smallest local campaign.
Micro targeting is performed by extracting specific data sets for information and recombining the results to build detailed profiles of voter segments or even specific households. For example, a campaign could use county voting records, US Census data and voter data information purchased from a reputable vendor.
That information can then be combined and segmented into specific voter lists. So if a campaign wants to specifically target 18-35 year-old homeowners with children, it's possible to pull such a list for a targeted message.
These techniques can also be applied for local political campaigns. All it takes is a knowledge of the issues, determining households who are most directly affected – and reaching out to them with proper messaging.
Target by neighborhood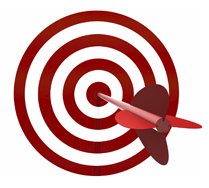 Suppose a neighborhood in your town is not happy with another residential or commercial development that is about to be build nearby. You can probably infer that if neighbors in that area have been complaining to the local government about the issue. They would likely support a candidate who understands and supports their position. In this case, you've micro-targeted an area that would be receptive to a specific messaging.
If another area of town is having water problems, they would receptive to a mailing that addresses that water quality and infrastructure repair. However, sending a brochure about fixing the water mains probably won't have much influence over someone on the other side of town. It all comes down to taking local issues and speaking to voters most directly affected by them.
Becoming message-specific
Many local campaigns make the mistake of using a one-size-fits-all strategy to their advertising. When you micro target voters, you are treating them as individuals. Ads related to a specific issue must be customized for their purpose.
First, you'll want to identify your targeted demographic group or location. This can be a neighborhood, district, or even a specific street. What issue effects those specific voters? What messaging can you provide as a candidate that will show them that you understand their specific needs? If elected, what will you do to help them?
Next, you'll want to create targeted content. For print or mailers, this can include modified brochures or flyers created for that audience. For social media and online advertising, you'll need targeted ads creatives – along with click-through landing pages to your campaign website that include specific calls-to-action. As time goes on, you'll want to refine your messaging based on feedback.
Microtargeting voters isn't about saying whatever it is you think someone wants to hear. A candidate still needs to address both the problems and solutions. With some research and voter segmentation, your communication efforts can become far more effective than a 'one size fits all' advertising model.
Targeting through online advertising isn't as simple as it used to be. Twitter banned political ads in 2019. Facebook and Google have limited the ability to target specific voters. They both require verification before any advertising is allowed through their respective platforms.
IP targeting is growing in popularity. Candidates can target voters by household for display advertising. For example, a voter list can be narrowed by party, voting frequency and other criteria. Then that list of physical addresses is matched to household IP addresses. Then ads can be run through major ad networks. The digital advertisements (banner ads) then appear on websites through ad networks on any device that accesses the web.
Many local elections are won by a handful of votes. Nothing motivates voters more than self-interest. Tapping into those interests will help with your success at the polls.
Online Candidate is the fast and simple way to build your campaign website, raise money and reach voters. Learn more.
Learn more about Political IP Targeting
«
Campaign Letter Writing Tips
How To Add A Custom District Map To Your Campaign Website
»
Tags: campaign promotion, campaign tips, get out the vote, local politics