Running for state legislature is not easy for political newcomers. There are many steps to take before you can start a campaign. You need to build support, raise funds, and gain endorsements before you even think about stepping into the political arena.
State legislatures are the representative bodies of each state. Legislatures have the power to affect the health, economy and lives of all state residents.
Legislators are members of the state legislative branch of government. They are elected by the public to work for the state government. The legislative branch also has other responsibilities: to govern by proposing bills, holding votes, passing laws, and to represent the interests of the state in which they serve.
This article is about how to run as a state representative or state senate candidate. You'll need to learn about eligibility requirements, establishing an effective campaign team, and the process for getting on the ballot.
Let's start with the basics.

How state legislatures are structured
State legislatures are the law-making branch of government in the United States. The legislature has two houses – the Senate and the House  or Assembly. Basically, each state legislature acts like a miniature Congress, in that they have a lot in common in terms of the legislative process and a lot of power. Even though each state legislature in the United States is unique, they tend to work the same way:
Most legislatures are bicameral, which means that they have two separate chambers. The "lower" house, called the House or Assembly, has a larger number of members that represent smaller geographical areas. The "upper" house, called the state Senate, has fewer members that represent larger geographical areas.
Note: Nebraska is the only state with a single legislative chamber that is made up of one house called the Unicameral. The 49 representatives of the Unicameral are called senators.
There are responsibilities associated with becoming elected a state representative or state senator. You must adhere to and abide by state campaign laws and regulations.
State election regulations include:
How you can run for office.
How and when you can raise money.
How campaign contributions can be spent.
Advertising regulations.
Everything in between.
Finally, becoming elected a state legislator requires convincing the majority of voters to elect you. If this is your first election, it can be overwhelming how things work. However, you will find the process easier to understand by starting with the basics.
"A legislature cannot be effective while suffering from public scorn." – John Bercow
Why do you want to run for state legislator?
The job of a state legislator is incredibly complex. It requires a vast knowledge of policy, experience with politics, and the ability to work on many different fronts at once.
It's not surprising that it can be difficult to find people who want to run for this position. However, if you're thinking about running for a state legislator office, there are some things you should keep in mind before you jump in with both feet.
Before you start campaigning for an elected state position, you should have clear goals in mind. What are some of the challenges facing your constituents? How would your policies help them? If you want to be an effective and true representative of your constituents, you'll need to show that you are a better choice than your opponent.
According to FiscalNote, these are the top policy issues facing state legislators:
Budget/Finances
Education
Healthcare
Police Reform
Systemic Racism
Redistricting
Cybersecurity/Ransomware
Genetic Data Privacy
Occupational Licensing Reform
One or more of these issues could be the basis of your candidacy. Learn the issues and how they affect taxpayers and residents of your district. Your campaign will be able to cover both the issues and your positions on them.
Running for state office requires putting together a coalition of voters based on age, household income, education level, ethnicity, and political affiliation. Identify these voters to target your get out the vote efforts.
Research previous campaigns. How did those candidates conduct their campaigns? What issues did they run on? What success have they achieved?
With this information, you can begin to design a robust campaign strategy as you run for state senate or state representative.
As a candidate, your people skills, ability to speak and debate, along with a network of volunteers and support from civic and community leaders will help you stand out from other candidates.
Your people skills will be an important part of your campaign. Your speaking, debating, and networking abilities will also help you stand out from your opponents.
Running for office? Get free tips for starting and running our digital campaign. Sign up here.
Who can be a candidate for state senate or representative?
To run for a state legislative seat, potential candidates must meet certain qualifications. States define the age and residency requirements for anyone who can run for and serve in the legislature.
Before you begin your campaign, you should be familiar with the common requirements for state legislative candidates:
Age requirements
Generally, to become a legislator, a person needs to be at least 21 years of age. Most states require that House candidates be 21 years or older, and Senate candidates be 25 years or older.
There are some exceptions:
Louisiana, Massachusetts, Montana, and Wisconsin allow state legislators to be only 18 years or older for both house and senate candidates.
Kentucky, New Hampshire, New Jersey, and Missouri require state senators to be at least 30 years old.
North Dakota, Ohio, and Vermont state legislatures do not have age requirements.
State and district residency requirements
Most cities require that candidates should be residents of the state for at least one to three years. Some outliers include Kentucky (6 years for Senate), Massachusetts (5 years for Senate), Mississippi (4 years), New Hampshire (6 years for Senate) and New York (5 years). Only Kansas simply requires state residency.
Besides residing the state, a candidate must be a resident of the district that they intend to represent. Most states require district residency of only a year or more. Florida, Georgia, Idaho, Oklahoma, Rhode Island, South Dakota, Utah, Washington, and West Virginia require less time.
New Hampshire and Wisconsin simply require residency as of the election date.
U.S. Citizenship. Most states require U.S. citizenship, except Colorado, Connecticut, Hawaii, Idaho, Illinois, Kentucky, Louisiana, Montana, Nebraska, Nevada, New Hampshire, New Jersey, Ohio, Vermont, and West Virginia.
Voter registration status. Surprisingly, only about half of the states require that a state legislative candidate be a registered voter.
Criminal history. Some states don't prohibit candidates with certain convictions from serving. Some that do require the candidate to disclose this information before they file.
The requirement information listed above is not a comprehensive guide. Please consult your state election officials and state election regulation authority to determine your own qualifications.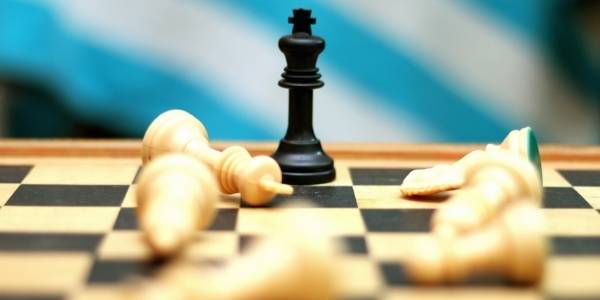 Where to get help on starting your campaign?
The state board of elections is the government agency that administers voting and elections, registers voters, and collects campaign finance information. The board can help you start your campaign or get more information about the process.
You can start by looking at the list on your state board's website for offices in your area. These offices provide both general information about starting a campaign and specific guidance such as how to register your candidacy with them.
"What matters is voting for where you live: Who's your state legislator, who's your police chief, who represents you, your city council, your judges. That matters that you vote." – Joe Walsh
How much money does a state race cost?
In the United States, elections are largely a state-run affair. To fund elections, all states set their own rules and regulations on campaigning and fundraising actives.
The expense of state office campaigns has seen a huge surge in recent years.
If you're running for state office, it is important to budget for your campaign. The amount of money you can raise will depend on what type of campaign you want to run and when you want to start this process.
Many political campaign teams have seen the benefits in using digital fundraising platforms, which allow them to reach a wider audience, avoid the costs of postage and printing, and engage supporters in a more modern way.
Early donors will be some of your most important backers. Even small online contributions allow candidates to raise more funds, which can help them gain more money and support from their home districts. Start a website as soon as you can to accept donations from online donors.
In addition, many candidates running for state seats today are relying on a larger pool of out-of-state donors who give in smaller amounts.
Research previous state elections
Election costs vary from state to state and district to district. Before you plan for fundraising, you should calculate the amount needed for your election. The state board of elections have financial campaign disclosures.
Many factors can affect the costs of a campaign. For example, if you are running against an entrenched incumbent, then you will need a bigger budget. Research the amount raised and spent from other recent state candidates to get an idea of your budgetary needs.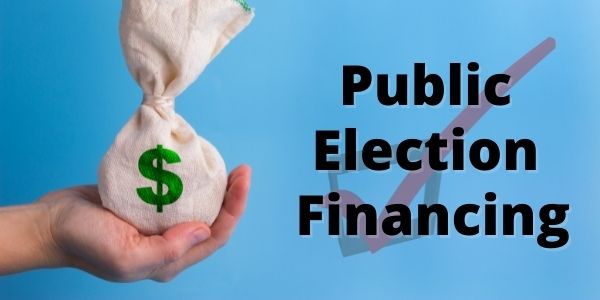 Public election financing in various states
Five states provide state legislative offices with some form of public financing option. They are Arizona, Connecticut, Hawaii, Maine, and Minnesota. Public financing plans allow candidates to accept public money in exchange for a promise to limit both their spending on the election and how much in donations they receive from any single group or individual.
"The legislature are a little more difficult to educate than the governor is." – Judy Martz
Creating a campaign committee
Before you actively run, you will need to establish a campaign committee, designate a campaign treasurer, and have a campaign bank account.
A treasurer is one of the most important positions. You will need one in place before the making any expenditures or accepting any funds for the campaign.
The treasurer is responsible for:
Signing and filing of committee reports and statements
Expense budgeting
Ensuring contributions fall within legal amounts
Authorization of spending
This position is sensitive and comes with significant responsibilities, and so you must have a trusted individual for the job. The treasurer should develop a campaign budget that includes sources of money and expenditures for the entire campaign period.
Other members of your campaign team include:
Chairperson
Communications director
Campaign manager
Volunteer coordinator
A campaign committee is a legal business entity. You will need to establish one before you declare your candidacy.
Filing your documents and nominating petition
There are a several to take before becoming a candidate for a state seat. All candidates must meet the requirements to be eligible. In the process of seeking office, they will have to file documentation that they intend to run before their candidacy can be considered.
Collect signatures for your petition
While every state allows candidates to collect signatures for a nominating petition to get on the ballot, 38 states require it. Petitions are filed when candidates submit their candidate qualification paperwork.
The exact number of petition signatures will vary. Some states require a certain number of signatures, while others only require a certain percentage of the population. You may need to recruit canvassers and volunteers to help get the required signatures. Once your organization has collected the required number of signatures, the next task is filing the candidate's affidavit and any other required election documents.
Pay your filing fees to become a candidate
What would anything having to do with the state be without some sort of fee? For state candidates, the "filing fees" for state candidates are either set by the state's government or its political parties.
In most states, the state determines the filing fees. Only Alabama, Arkansas, and Delaware allow the political parties to set the filing fees.
The fees vary between State Senator and State Representative seats and if the candidate is independent or belongs as Democrat, Republican or other major party. They range from nothing in Arizona to $7,500 for Republicans if you are running for Senate in Arkansas. There are exceptions for indigent candidates.
"All anyone needs to enjoy the state legislature is a strong stomach and a complete insensitivity to the needs of the people. As long as you don't think about what that peculiar body should be doing and what it actually is doing to the quality of life in Texas, then it's all marvelous fun." – Molly Ivins
Conclusion: It's a lot of work
The qualification process of becoming an elected official can be long and tedious. Research, numerous forms, personal outreach, and more are required before you can officially start your campaign.
Start with your state board of elections and reach out to others who have run or been involved in the campaigning process. They can provide valuable information and insights as to what steps you need to take. There are also a number of training programs to help with all aspects of the political process, from fundraising to making speeches.
If you are looking to jump into the race, start early. Time on the trail goes by quickly!
Featuring an affordable political website builder, tools, and marketing services, start your campaign with Online Candidate.
Related:
Do Write-in Candidates Ever Win?
Why Are You Running For Office? Simple Question, Tough Answer.
»
Tags: begin campaign, running for office