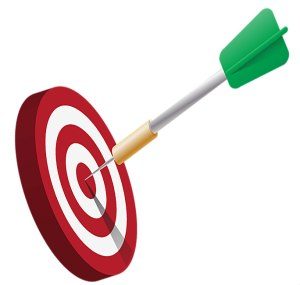 How do you know that the money you are spending with your online political advertising is worth the investment?
Tracking your marketing campaigns is crucial to understanding where your website traffic comes from and what elements of your political marketing are working best. Simply sending traffic to a landing page on your campaign website without knowing how well that traffic converts is a waste of time and money.
Use tracking links with your political advertising
Tracking URLs are essential if you are advertising via email, Pay Per Click advertising, ads on other websites or via retargeting campaigns. By properly creating tracking URLS from your different traffic sources, you'll be able to report on multiple elements of your advertising campaign, right down to a granular level.
With the proper tracking urls, marketers and campaign can know which of their advertisements are working to bring in more visitors. By knowing which of their ads are working best, they can improve their strategies and make necessary changes to maximize return on investment (ROI).
All this means is that you append your regular advertising link with some additional items.
Here is a sample tracking link that works with Google Analytics:
https://www.yourcampaignwebsite.com/?utm_source=fundraising&utm_medium=email&utm_campaign=summer-drive&utm_content=Fundraiser-Form1
Source – Used to differentiate the type of medium. This is the most 'broad' element of your tracking. It may be fundraising, donation solicitations and so on.
Medium – This is the medium used to send your campaign. Include "email" for an email campaign, "cpc" for ads, "social" for a social network or "landing-page" if you're tracking button clicks from a landing page.
Campaign -The name of your overarching campaign – e.g. spring-2016-fundraiser or summer-2016-advertising. Be sure to follow a consistent campaign naming structure.
Content – This is essentially a bonus field and is the most granular. It can be used to track many differentiating factors for your campaign. For example, you can use this field to track different versions of your email or landing page – e.g. "email-version2" or "fundraiser-July15".
Google even provides a simple tool for creating tracking links. You can find it here: https://support.google.com/analytics/answer/1033867?hl=en
You can use tracking links on a variety of online marketing services, including:
From there, you can track how well your traffic performs. You can determine what each advertising channel provides in:
Visits
Donations
Volunteer signups
Conversions for polls, surveys, etc.
Why your advertising numbers may differ
You may find that the numbers provided  from your advertising service provider or vendor differ from what you are tracking from your own website analytics. The answer is simple. The vendor tracks clicks directly from their end. However, when the visitor arrives at your campaign website, they may not appear in the analytics due to ad blockers. They prevent the tracking code from loading, so the visitor is rendered 'invisible'. It doesn't mean the visitor didn't see the page or interact with the site or even sign up for something, it just means their visit (and possible conversion) might not be properly track
Need help getting Google Analytics set up for your campaign website? Our Site Launch Service includes Google Analytics and Google Webmaster setup to help your campaign get an initial promotional boost to rank well in the search engines. This service can be added as a Website Option or ordered when you are ready to launch. View our full website packages and optional add-on services.
«
5 Assumptions That Will Tank Your Campaign Website
When Should You Start Campaigning For Your Election?
»
Tags: political advertising