Winning political campaigns lay the groundwork for success long before Election Day.
In traditional marketing, it's said that the money is in the mailing list. For digital marketing campaigns, that money is in the email list.
If you are running for office, you need a relevant list of active email subscribers that you can call upon for political fundraising. Even if you start small, with enough time and effort, your email list can grow to become your campaign's most important asset.
How are you building and maintaining your list?
A small, targeted email list is worth far, far more than an untargeted list.  When starting your email list, it will begin with people you know, including relatives and friends.
When you start, use a reliable email marketing vendor, like MailChimp or Aweber. These services have tools for list management, built-in email templates and analytics so you can track which emails get opened, what subject lines work best and what links are clicked within an email.
Grow your list organically and avoid purchasing addresses from outside sources. You can capture email addresses through a variety of sources.
Create an email signup form on your campaign website. Make it large and stand out. Your signup forms should be visible throughout your site.
Add the ability to sign up for your list through your social media accounts (such as a Facebook tab or by 'pinning' a post). Encourage signups on your site through the occasional post or tweet. Target people who follow you on social media but are not yet signed up for emails.
Create online petitions or other communication as a way to request email addresses.
Use offline methods, such as signup forms at your campaign events. The 'permission' requirements for email marketing services can also include offline permission. If you have it, then you can manually add those addresses.
For your welcome email and all subsequent emails,  include information on how subscribers can donate to your campaign, volunteer to help, and how they can follow your campaign on social media.
Most email marketing services allow you to create a followup series of emails that send out a sequence of messages at a predetermined interval (called autoresponders). Autoresponders provide an easy way to automatically keep in touch with subscribers. Just make sure they are not time-sensitive and do not run past your Election Day.
Use your email list to keep in touch with the campaign. Don't do it too often, and don't make the primary subject of every message a generic beg for money. When the election is over, you can keep subscribers posted on important news and issues.
Need help getting started with MailChimp or Aweber? We offer email marketing setup services for Online Candidate clients.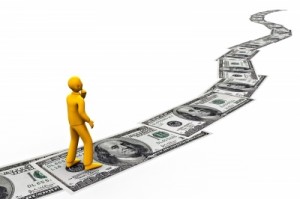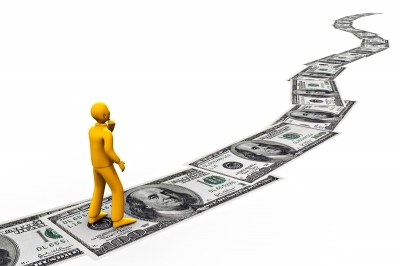 Related: Top Tips for Your Political Email Marketing
How the right email list helps your campaign
There are additional benefits to growing your own organic email list.
Targeted lists have better deliverability. When recipients are expecting your messages, they are less likely to label your messages as spam. As more recipients interact by clicking links, saving or forwarding your messages, email services like Gmail will less likely treat your messages as promotions.
A good email (and social media) strategy provides time and opportunity to spread the word about your campaign and the issues.
As you establish a greater level of trust with your subscribers, it makes it much easier to ask for additional help from them – including financial support by way of donation requests.
In reality, the money is really in the relationships that you build with your list, not from the list itself.
Your best bet is to start early. The more time spent in growing a strong email list, the more it will help you when election season rolls around.
This article was originally posted on OnlineCandidateResources.com, which provides online marketing articles tools and resources. Access is free for all Online Candidate political website clients.
«
Why Are You Running For Office? Simple Question, Tough Answer.
Campaigning During the Holiday Season
»
Tags: email