When it comes to political campaigning, communication is like the secret sauce—it's the key ingredient that makes everything else work. One aspect of communication is having a 'voice', which is a unique style, tone, and personality. Candidates who can communicate with a specific voice can often gain greater voter support and ultimately come out on top.
Your voice is much a part of your branding as your campaign logo and color scheme. It's what will make you stand out from your opponents and keep you top of mind when voters make a their choice on the ballot. While many people will vote for a party, many people – especially in local races – will vote for the person.
Here are 5 tips to help you inject your voice into your political campaign writing:
Know Your Audience
Understanding the demographics, values, and concerns of your target audience is crucial in political campaign writing. For example, say you're running for mayor in a small agricultural town. If you fail to understand the concerns and values of your community's farmers and agricultural workers, you may inadvertently create messaging that is irrelevant or even offensive to them. For instance, by proposing a policy that would negatively impact the farming industry without fully understanding its impact, you risk alienating a key constituency.
You don't want that.
Do your homework. Take the time to really understand your constituents and their concerns. That's the only way you can create positive messaging that resonates with them.
Injecting Personality Makes a Difference
Injecting your personality into your political campaign writing is essential for connecting with voters and building a sense of authenticity. Storytelling is a great way to convey your beliefs and values. If you're running for office because of a personal experience, sharing your story can help voters understand why you're passionate about an issue.
If you're #runningforoffice because of a personal experience, sharing your story can help voters understand why you're passionate about an issue.
Click To Tweet
Personal disclosure also builds empathy with those with whom you share the story.
Use language and phrasing that feel natural to you. You can even use some humor or sarcasm to spice up your copy. By showing some real personality and humanity, voters can see you as a more relatable and trustworthy candidate.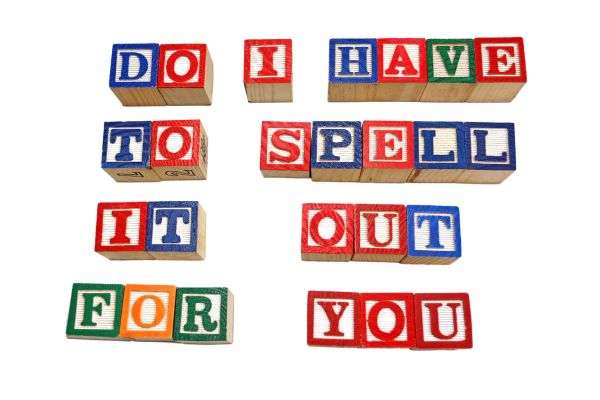 Being Authentic Builds Trust
Look, voters can tell when a candidate is being insincere or using canned language. Just be genuine and authentic in your messaging. Don't go too heavy with technical jargon or acronyms. This can make your writing feel inaccessible or even condescending.
We've seen clients create issue pages that read like technical drafts. Add and link to white papers if you want, but don't make your average reader face screens of endless text.
Also, go easy on the talking points. The stock phrases used by national candidates or political parties can sound kind of hollow on a local level. Especially if that issue has nothing to do with the position you are running for. If you feel passionate about a topic, just explain clearly why you hold that position. Being honest and transparent (and with some personality) helps build trust with voters.
Vivid Language Inspires Action
Creating a sense of urgency is an effective way to inspire action and get voters engaged. Use language that highlights the stakes of your election. For example, you might emphasize the consequences of inaction or frame your campaign as a fight for the future of your district. Action-oriented language encourages supporters to get involved. Phrases like "join the fight" or "be part of the movement" can create the idea that the reader can be part of something larger. This can help inspire action.
Editing and Revising is Essential
No matter how talented a writer you may be, you'll still need a second pair of eyes to help catch spelling and grammatical errors, and to clarify your messaging. A team member, a trusted advisor, or even a professional editor to help you refine your messaging and make it as powerful as possible. Before you hand off your material for review, make sure you check your spelling and grammar through Word or online tools like Quillbot.
If you're running for office, don't just dash off a quick policy draft and hope for the best. Work on developing your content to create your own winning recipe for success!
Ready to start your campaign website? Online Candidate has affordable website packages and options to build out your digital campaign.
«
Maximize Your Online Campaign Success: Avoid These 5 Mistakes
Should You Fully Automate Your Campaign's Social Media?
»
Tags: branding, campaign writing, website tips