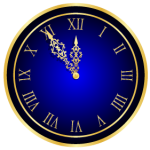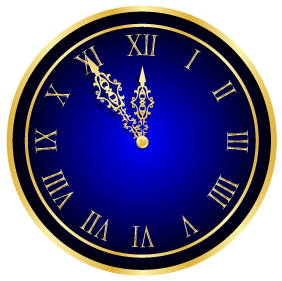 Online political campaigning has evolved over the last decade. While strategies have become more sophisticated, the campaign website has remained the hub of the online campaign. It takes time and effort to build support. If you think putting up a website and slapping on a donation button a few weeks before Election Day is a winning tactic, think again.
E-campaigning and electronic communication can enhance your credibility when used properly. There is a learning curve, so starting your campaign website early will help you learn the tools and get your overall plan in order.
Here are some other reasons why you should build your political website sooner than later.
Start early to raise money and donations faster
Those who start their election campaign early have an advantage in raising campaign seed money. Having a website set up for donations makes it easier for donors to contribute. It's easier to get someone to click and donate than to write out a check, put it in an envelope, and mail it out. You can raise more money faster if you have a way to fundraise online.
Our Lite Campaign Website Package is designed for short-term campaigns or for campaigns that are on a limited budget and just starting out. A lot of our clients use the site to raise initial funds and then upgrade their site for a custom design and addition features in time for the primary or general election.
Search engines need time to find your site
Go ahead, do a search for your name on Google. What shows up? Is it a new article, a LinkedIn profile, a Facebook page, or information about someone else who shares your name? If so, how long do you think it will take for your campaign website to gain traction and rank above that other content?
It might take several weeks or more than a month.
Just setting up a website a few weeks before an election and expecting it to be found by voters searching on the web is unrealistic. Google, in particular, will not just 'rank' new, unknown websites – even if the domain name contains the candidate's name. To get a site to show up on Google takes both time and the existence of links from other sites pointing to the website.
Because it takes time for candidates to establish themselves online, we include website packages with 6- and 12-month hosting periods. It's our way of encouraging candidates to start early with their online presence. Waiting a month or two before an election to start campaigning online does not provide enough time to build a network of support.
Note that some elected positions, such as judges or sheriffs, have very specific requirements as to when and how they can raise money or even begin campaigning. As always, check your local election rules before you begin any political activity.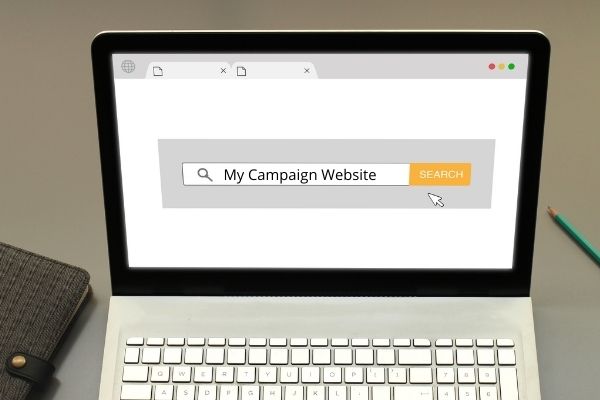 Starting on your own site or someone else's?
If you've done research on political website providers, you'll find a number of generic website providers offering 'instant sign-ups' to get started immediately. Basically, this means that you sign up for monthly (recurring) billing, and you set up your site from scratch. That includes all pages, forms and common features. That can take a lot of time.
But wait. Is the site that has just given you 'instant' setup letting you create your own, distinct website? Or is your site just a subfolder or subdomain of another site? Is there a domain name actually included? Does that domain name point to a real, separate domain – or does it just point to a subdomain? (johnsmithcanddiate.websiteservice.com)
Does the website selling the service tell you that information before you sign up? Perhaps more importantly, can you even reach them to answer your questions? How can you contact them? Is there a phone number? Who will answer your question? Where are they located? What if there is a problem?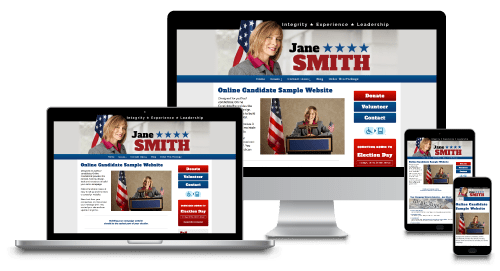 Online Candidate political website packages include a full content management system, built-in pages, forms and tools to make building and maintaining your campaign website as easy as possible. You can design and build it yourself, or have us do it with flexible, affordable options.
We believe in educating our clients, up-front pricing, and support for our products. We look forward to helping create your campaign political website!
Related:
How Many Votes Do You Need To Win?
The Biggest Threat Facing Local Candidates in '23
»
Tags: begin campaign, campaign tips, search engine optimization, websites tips