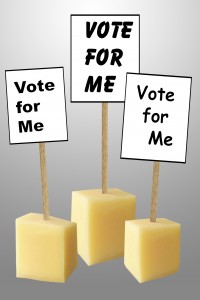 Coming up with campaign slogan isn't too hard. The real work comes when it's time to come up with a political platform to attract voters.
Fortunately, like everything else, the problem can be solved with computers!
We just put together a great political platform generator tool to help candidates come up with just the right campaign promise to target their most important constituents.
It's simple. It's easy. And if you don't like the examples, let the tool create a new campaign promise for you!
Check out our Political Campaign Platform Generator!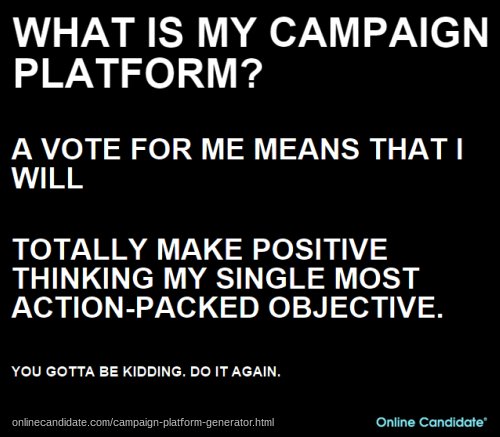 (If you like it, tell your friends – but make sure you keep it from the opposition!)
For those of you looking for a real definition:
A political platform is a list of actions or policy stances that a candidate, political party, or organization supports or endorses. A platform is designed to appeal to voters in order to win and office or elected position.
«
5 Tips To Mix Online Into Your First Fundraising Event
Campaign Writing Can Make or Break a Vote
»
Tags: branding, campaign writing