Despite everything that is going on in the world today, primary and general elections are still on their way. Even if it's summertime, it's no time for a vacation. Political campaigns of all types need to get organized and fired up.
This is especially true for local campaigns. They often tend to do less as members of the team take vacations and do family activities during the warm weather. One way to motivate yourself and your colleagues is to hold a "summer kickoff" event: This could be as simple as having everyone bring their families out and have a picnic.
It's important to keep in contact with your organization. During the summer months, it's easy to let things slip and assume you will pick things up around Labor Day. This is an election year like no other. Candidates and organizations must adapt to the changing nature of offline and online campaigning.
As we head into the summer months, we've put together a selection of articles to help kick off your campaign.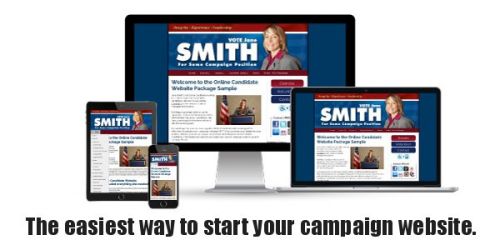 Don't wait! With our affordable political website packages, you can start your online campaign today. Backed by easy to use tools and exclusive resources, we help hundreds of campaigns WIN every election cycle.
«
Using Facebook Live for Your Political Campaign
Don't Distance Your Campaign From Voters
»
Tags: campaign tips