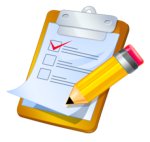 Most websites these days use some sort of Content Management System (CMS). A CMS is a tool that facilitates the process of creating, posting, organizing, and managing site content.
For any CMS there exists a balance between functionality and ease of use. Price is also a factor, but you can pay thousands of dollars for a CMS and not get the features you need – or you could get stuck with a bunch of features you don't want. Building a campaign website is more than simply adding a political website template to a website or a content management system (CMS) like Wordpress, Joomla or Drupal.
Online Candidate is a custom CMS designed specifically for the needs of a local political campaign with limited resources. It's designed to be simple for a political candidate or campaign member to update and maintain, and to present a professional look to voters.
Will it work for you?
That depends. What are you looking to accomplish with your website? How many people will be updating the site? How large will your site need to be? Make a list of your basic requirements.
Now consider the time and cost of setting up your own CMS (even a 'free' one) and designing the site's look and feel. Compare Online Candidate to other content management systems. Go ahead, we'll wait.
Back already? Great! Now see if Online Candidate's feature set meets your needs. Try our website demo to see how it works.
We've worked with hundreds of political campaigns, and we like to think our service as more of a resource than simply a 'CMS site' provider.
For more tips on getting ready to launch your site, visit our free download section and subscribe to our email list below!
«
Are You Prepared For The New Political Ad Changes?
How Much Should Your Political Campaign Budget For Digital?
»
Tags: site news, website tips, websites tips