Sheriff Campaign Websites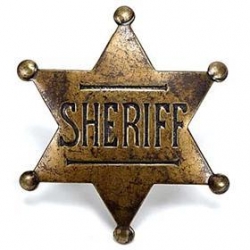 The election of a county sheriff is often decided by only a handful of votes. Even a single vote can make the difference between victory and defeat. Election campaigns for sheriff often have low voter turnout because it often occurs on dates that do not match the general election. Because of this, the winner often is the person who can get more people to the polls. That requires getting your supporters motivated enough to go out and actually cast a vote.
Because the challenges of sheriff elections are not much different than any other local elected position, a sheriff campaign website can help make the difference!
Sheriff Website Design Samples
See our sheriff design gallery or compare the packages.
Sheriff Campaign Website Design Packages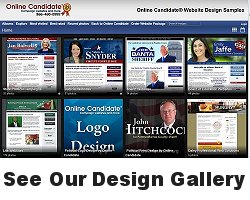 Our Regular Campaign Website Package includes a custom design that reflects your campaign. We create a website header with your campaign colors, logo, background and candidate head shot. Easily update pages, create a poll, integrate forms, add events, create blog posts and more. In addition, you can add event forms, expand your site with more pages, create a multi-level site menu, add multiple user accounts to allow and restrict site administration access to different users. We also include data capture of all submitted forms, allowing you to easily incorporate this information into your marketing efforts.
The Enhanced Campaign Website Package features ALL of the design and functionality of the Regular website package, but also includes the setup of your initial site content. We'll arrange your site text and images for a pleasing design and optimize your content for search engines. After that, it's all in your control.
Our Lite Campaign Website Package is designed for campaigns starting with a tight budget or with a limited campaign time-frame. This package allows you to select from a wide selection of header images, color styles, and font types to create a unique look that works for any campaign. From there, add your site content and go live! It's easily upgradable to the higher packages so you can grow your site with your campaign!
Many of our Lite color schemes have a corresponding brochure print template that you can use for your offline marketing.
We also carry an assortment of law enforcement-related brochure templates, and campaign e-books.
There are NO monthly charges, long-term contracts or hidden costs with Online Candidate. Your site is easily updated through any web browser.
First time running for office? Have questions about starting a campaign website? Call Carol at 866-460-0995.
Easy and Painless Setup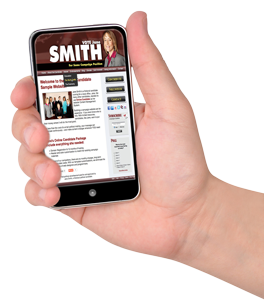 You have enough to do getting your sheriff election campaign off the ground. Why let the creation and design of your political website become a headache? We've streamlined our setup process down to a few simple steps.
Select your campaign website package and order online or over the phone. After you order, you will be returned to an online form to supply us with basic contact and campaign information. From there, we can start your site setup right away!
Your website domain is set up in 1-2 business days - or less. You can log in and start building your site when you get your login information. For Regular and Enhanced Packages, if we have your candidate head shot and/or logo, your site design customizations can usually be finished within in that time. While we work on your custom design, you can log in and begin setting up your site content.
Short on time? We can set up your content! Text and image information must be provided in electronic form. The site setup is performed once with the materials provided. After that, it's all in your control. Order our Enhanced Package or choose as a Website Option when you order your package.
Go live! Once you are ready to launch, generate your site and go live! Afterwards, you can update, edit and add additional content to your site.
Upgradable. With a Lite Package, you can easily upgrade without losing any of your existing content. The price? Only the difference between the packages!
Pick the package that's right for you, and you'll be on your way with a winning campaign website for your sheriff election!

Have questions about starting? Call Carol at 866-460-0995.