Judicial Campaign Website Design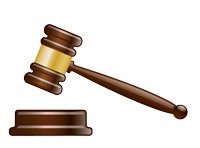 On Election Day, when voters reach the judicial elections on the ballot, how many simply skip them? Do they just guess who vote for, because the candidate is Democratic or Republican? Or do they just vote for a familiar name?
With the challenges of judicial elections being similar to other local elected positions, a judicial campaign website can help voters know more about the candidate for judge and help them win their election!
Accept online donations. Online Candidate integrates with PayPal - or you can integrate any payment processor you choose. Judges and judicial candidates may want to consider our LawPay partner. 10,000 attorneys choose LawPay to accept credit card payments in their firm, offering clients a secure, simple method of payment.
Integrate with other services: Any social network, fundraising or email system can be tied your Online Candidate website. You are free to build and expand as you see fit. Use your website as an online hub to build support, donations and votes!
First time running for office? Have questions about starting a campaign website? Call Carol at 866-460-0995.
Judicial Candidate Website Design Samples
Click an image for details. See full sample gallery.
See how our political website design system works in our demo or order now!
Online Candidate Demo

Try before you buy!
See how easy it is to configure and use an Online Candidate website. We've worked to make our content management system intuitive and very easy to use. NOTE: Some features are disabled in these demos. (Some people post naughty things...)
Learn more about our campaign website features.

Your Online Hub of Support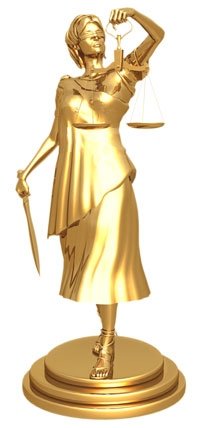 A campaign website allows judicial candidates can inform voters about their qualifications, a candidate biography and a description of the court where they want to serve. Voters can use this information to help them make wise choices on important judicial posts - from muncipal court justices to supreme court judges.
Here is some important content to include when developing a judicial candidate website;
Home Page: The home page text should change often, but to start, you may want to create a 'letter to voters' announcing your campaign, why you are running and what you hope to accomplish if you win. In time, you can update this text to include new developments or to shift your focus from awareness to support-gathering.
Biography/Resume: Start off with some personal information, such as family, time lived in the area, hobbies, etc. Then take your resume and work it into a short biography. Keep it short and bullet-pointed, but don't simply make it a list of your work history. Work in a few words about what you did in those positions. Electing someone is more than just whether are qualified - voters need to like you, as well.
Issues/Positions: This is the heart of your website content, and the most unique content you will create. Stake your positions against those of your opponent.
Endorsements: Include organizations and direct quotes, where possible. Endorsements can be added throughout your site, particularly where they are relevant to a particular issue.
Voter Registration Information: Link to your state's and/or county's online voting registration pages.
Use your website to keep in touch with supporters and send voting reminders before Election Day!
Want to convert your website to a private practice or law firm website? We can help there, too.
Perfect for judges, municipal court judge, county court judge, magistrate, and justice of the peace candidates. The Court of Common Pleas in a county usually has a General, Domestic Relations Division, Juvenile Division, and Probate Divison.
There are NO monthly charges, long-term contracts or hidden costs with Online Candidate. Your site is easily updated through any web browser.
Judge Campaign Website Packages
Our Regular Campaign Website Package features a custom template design, a content management system and built-in tools. We create a custom website header and other template modifications to create a unique look. You add the content to build a powerful online presence. Easily upgradable to our Enhanced version!
The Enhanced Campaign Website Package includes custom template design, the ability to update pages, a poll, calendar, integrated forms and the ability to add blog posts. In addition, this package allows campaigns to add event forms, expand their site with more pages, includes a multi-level site menu, conversion tracking, ability to create landing pages, multiple user accounts and restrict site access to different users. The Enhanced package also includes data capture of all submitted forms, allowing campaigns to easily incorporate this data into their marketing efforts.
Our Lite Campaign Website Package features customized color schemes to select, hosting, contact forms, mail list and more! We have great default color schemes and header images that are perfect for election candidates. We also carry matching print templates to help coordinate your print and web design. Easily upgradable to the higher packages for just the price difference between packages!
Additional options are available when you order your website package. With our Site Setup Option, we can set up your initial website content for you. We'll arrange your site text and images for a pleasing design.
We also carry an assortment of judge-related brochure templates, and campaign e-books.
Easy and Painless Setup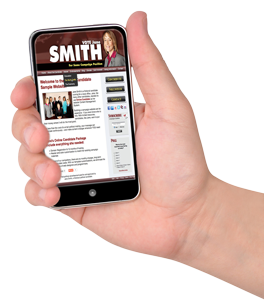 You have enough to do getting your campaign off the ground. Why let the creation and design of your political website become a headache? We've streamlined our setup process down to a few simple steps.
Select your campaign website package and order online or over the phone. After you order, you will be returned to an online form to supply us with basic contact and campaign information. From there, we can start your site setup right away!
Your website domain is set up in 1-2 business days - or less. You can log in and start building your site when you get your login information. For Regular and Enhanced Packages, if we have your candidate head shot and/or logo, your site design customizations can usually be finished within in that time. While we work on your custom design, you can log in and begin setting up your site content.
Short on time? We can set up your content! Text and image information must be provided in electronic form. The site setup is performed once with the materials provided. After that, it's all in your control. Choose this as a Website Option when you order your package.
Go live! Once you are ready to launch, generate your site and go live! Afterwards, you can update, edit and add additional content to your site.
Upgradable. With a Lite or Regular Website Package, you can easily upgrade to higher packages without losing any of your existing content. The price? Only the difference between the packages!
Pick the package that's right for you, and you'll be on your way with a winning campaign website!

Website Package Comparison Matrix
Compare features between the Online Candidate website packages to determine which is best for you. Our Enhanced Campaign Website Package is our most feature-packed, but our Lite and Regular Website Packages are fully upgradable to the higher levels for just the price difference between packages!