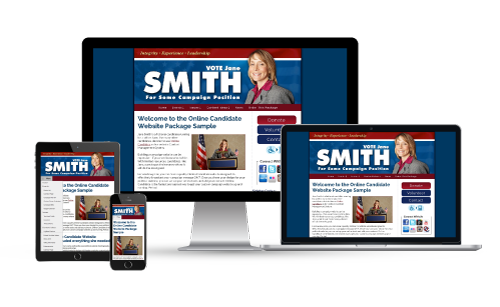 Online Candidate Platform Features
Online Candidate includes all the tools you need to easily create and build a winning campaign website. As you read through these features, you'll see why our platform is used by hundreds of campaigns every election cycle.
If not included, upgrades are available for custom design, setup and site launch options.