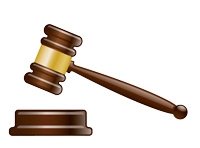 A number of our Online Candidate website clients run for judicial positions. Because our system has worked well for them during the campaign, we are sometimes asked if campaign websites can be converted to business or law firm websites. The answer is –
ABSOLUTELY!
We have a business version of our content management system which is perfect for many types of non-election purposes, including lawyer and law firm websites. It's easy to update and maintain with many built-in tools. It's an affordable way to build or grow your web presence.
We can design a new website or convert your existing campaign website to another purpose.
Judicial and Lawyer Website Design Samples
See attorney design gallery or compare the packages.