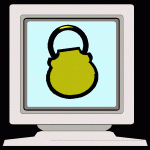 All US jurisdictions have laws covering the use of  disclosure statements on political advertising. Specific items that both require a disclosure statement generally include Billboards, Bumper Stickers, Sample Ballots, Newspaper Ads,  TV and Radio Ads, Magazines, Mass Mailings, Pamphlets, Fliers, Palm Cards, Websites – and even email.
The specific wording required is usually some variant of "Paid for and Authorized by" the candidate or political group. Adding that disclaimer to a campaign website is pretty simple, and most campaigns place this information in footer of each page.
Besides the "Paid for" disclaimer, consider adding the following disclaimers as well:
Privacy Policy: Most people don't read 'legalese', but a good privacy policy helps build trust, particularly with potential donors. It's best to be restrictive with your privacy policy and promise not to sell or share visitor information with anyone. This section can also cover users under a particular age. The stronger the privacy policies, the better. Spell them out in a plain sentence or two, followed by more detailed information.
Terms of Use: Sometimes these are lumped together with the privacy policy. Other times they are broken out. Your terms of use may cover a variety of situations. Political campaigns will want to be sure to address the following:
Disclaimers: That the site materials are provided 'as-is'.
Limitations: Limiting liability for any user damages.
Revisions: That the material on the site may not be accurate.
Links: That you are not liable for any content on outside websites, and that there is no endorsement implied.
Governing law: Of the appropriate state.
If you are unsure of what to add for your policies, you can use another site's policy as a template, but be sure to update with your site name and relevant information. In other words, don't copy a policy from an online retailer; it will look pretty silly if you political website disclaimers include information about product returns and call center hours.
Free policy generators can be found online, including this one.
Online Candidate websites have place for campaigns to easily add their disclaimers. Check out our site hosting features on our demo!